About us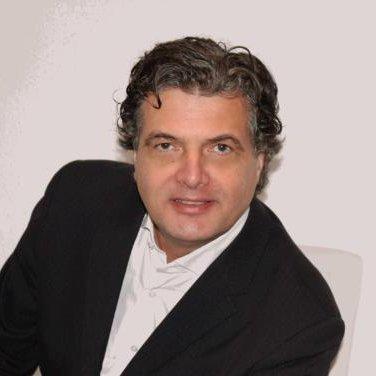 A2M (Ars Accessus Medica) is headed by Mark Nuijten, PhD, MD, MBA, and Adjunct Professor at ITU. He is medical doctor, health economist, market access and pricing consultant, valuation economist, and healthcare policy journalist. Mark Nuijten has a varied career in the health academic and business environment. The extensive list of international co-authors, colleagues, and co-workers on workshops and task forces over the past twenty years is truly impressive and reads like a who's who of health economics, including leading experts like Prof. John Hutton, Dr. Bryan Luce, Prof. Frans Rutten, Prof. Bengt Jonnsen, Prof. Mike Drummond, Prof. Matthias Graf Von der Schulenburg, and Prof. Robert Rubin.

Mark Nuijten is pursuing development of economic modelling and broadening its application in health care and finance. He is a pioneer in the field of healthcare innovation in biotechnology and nutrition, and he has been the first classical health economist successfully applying and developing Discounted Cash Flow methodologies for valuation of biotechnology innovation, especially the assessment of high prices of orphan and oncology drugs for pricing negotiations. Another innovative concept is the Pricing Matrix Model for early phase pricing and the Financial Valuation Algorithm for the assessment of the future cash flows of a new, innovative medicinal product. His reimbursement dossiers, incl. cost-effectiveness and BIA models, successfully contributed to positive reimbursement decisions by health authorities in many countries, (for example, NICE in England, SMC in Scotland, TLV in Sweden, CADTH in Canada, Zin in The Netherlands, RIZIV/INMAI in Belgium).
He is academic supervisor of PhD programs at the Universities of Maastricht and Groningen in The Netherlands and founder of the ISPOR Special Interest Group on nutrition-economics. Since 2017 he is Adjunct Professor at ITU (Istanbul Technical University) in International Healthcare Assessment and Valuation.
Prior to setting up A2M, Mark Nuijten was a partner with EVIDERA (formerly MEDTAP International). As a VP Business Development for Europe he established global Pricing and Reimbursement Consultancy Services, Before he was Managing Director of the IQVIA (formerly Quintiles) office in the Netherlands and responsible for setting up market access business in Europe, as new service additionally to clinical trials.
Mark Nuijten trained as a physician and worked in clinical practice before obtaining an international MBA from Erasmus University, Rotterdam, with a focus on financial management. He obtained his PhD in health economics (2003) on the thesis "In search of more confidence in health economic modelling" at the Erasmus University, Rotterdam.
Mark Nuijten has become one of the leading health economic experts over the last decade, reflected in more than 200 publications and leading positions in scientific societies and editorial boards. Mark Nuijten was on Board of Directors of ISPOR (2002-2004) and Chair of the Management Board of Value in Health (2002-2004) and was honoured with the ISPOR 2003 - 2004 BOARD OF DIRECTORS SERVICE AWARD. He was also member of the Editorial Advisory Board of Value in Health. He contributed to the first Dutch pharmaco-economic research guidelines and costing manual, as well as the BIA guidelines from ISPOR.
ABOUT Minerva
Mark Nuijten is founding member and A2M is owner of Minerva Health Economics Network, Ltd. (MINERVA) is a formal affiliation of independent health-economic consultancies and contract-research organizations strategically located in major markets with more than 200 staff members in the key pharmaceutical markets in Europe, US, Canada, Australia and Japan. (www.minerva-network.com). The members of MINERVA have a wealth of experience in the fields of health economics and outcomes research, as well as extensive knowledge of issues concerning international reimbursement and market access.
Minerva has built up a network of collaborators around the world, and has longstanding relationships with key clinical opinion leaders, as well as healthcare policy and decision makers, in all of the countries that are represented in the network. Minerva's clientele encompasses virtually every pharmaceutical and biotechnology company in the US and Europe, as well as numerous medical device companies, health insurers, third-party payers, and governmental authorities, such as NICE, HAS, IFLN, WHO, and the World Bank. The individual members of Minerva collaborate on many projects, and the group's rigorous and consistent approach to working ensures that all multinational studies benefit from native country-specific knowledge and expertise.
Minerva includes York Health Economics Consortium (UK) of the University of York, which is home to the largest and most active health economics department in the UK and leading academic center of health economics in the world with the principal founders of Health Economics as a new discipline: Prof Michael Drummond, Prof. John Hutton, and Prof. Mark Sculpher.